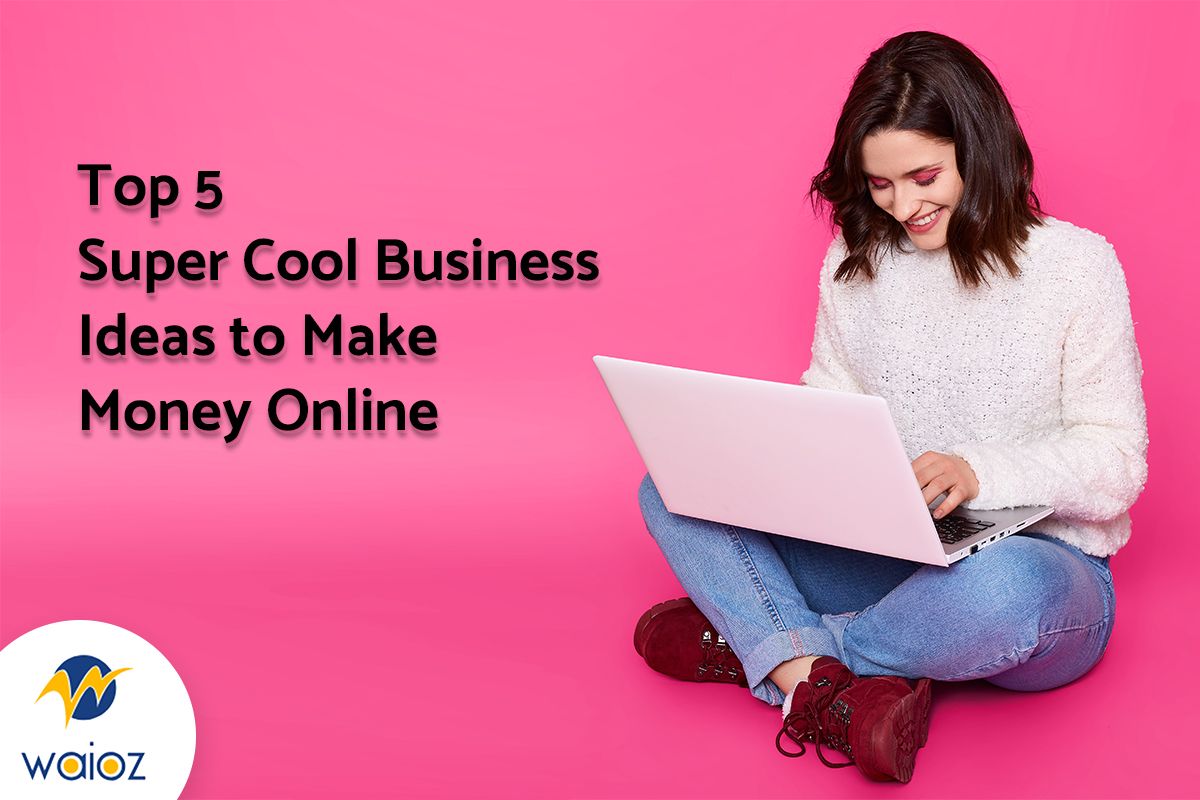 In this modern era, people prefer to work at their flexible hours and make huge sums of money. If so, then you are at the right place to explore the business ideas to make money online.
Rather than preferring a 9-5 job, working flexible hours at your own pace is always better.
Ample such opportunities are available yet, people are unaware of them. Let me brief for you
Design themes for website
If you have an upper hand in designing, then this is an ideal profession to try.
All you need is a little extra knowledge in designing and the knack to understand the market to create unique themes and templates.
Today, to reach heights in the business world, a super cool website is needed. Design it and try it through a free web hosting service.
Periodic Updates and a few additional customizations can earn you additional income.
Design it, sell it and earn through it.
App development
Life is incomplete without coding in this IT industry. If you are a pro in developing apps, you can become rich in a short span of time.
Today, many eCommerce stores are flourishing in the market. Nearly 70% of digital shoppers prefer to use apps over websites.
As a result, there is a high demand for app developers. There are ample opportunities to enrich your coding skills. A digital platform would be an ideal choice.
Freelance developers can build a strong portfolio of themselves and sell their services online.
Additional income can be generated by providing periodic updates, and in-app purchases.
Develop, deploy and Earn.
Online Courses
Pandemic brought a different perspective of teaching. Learning Online made Chalk talk face a huge setback.
Online courses sprouted up and people updated their knowledge through them.
Many platforms emerged, as transferring knowledge with others made a good sum of money.
To stay updated, learning is highly recommended. There is a huge demand for it. All you need to do is explore the uncovered area and share your knowledge on it.
Record the session once, and earn forever.
Starting a YouTube channel
This idea might sound ridiculous. But Starting a YouTube channel is the best idea if you are looking for passive income.
Today every celebrity has his own channel which serves as the communication bridge between the user and them.
All you need is a camera, tripod, internet connection, and a good niche.
If you are a beginner, focus on getting 1000 subscribers and 4000 watch hours. With this, you can easily enter into the YouTube partnership program and earn it.
In later stages, you can also earn through various affiliate programs.
Start, shoot, earn.
Online Rental platforms
This platform is a bridge between the host and the guest. All you need is a house or a rental space that can be rented to the guest.
Online Platforms like Airbnb saw tremendous success. Online rental scripts like Airbnb clone script also emerged and served the people its best.
Its features like
Simple, hassle-free app.

A single admin panel to monitor.

Integration of Social media platforms.

A strong communication channel
Conclusion
Ideas are plenty. All you need is to work very hard. Do extensive research on the internet, understand the market, invest right and go for it.