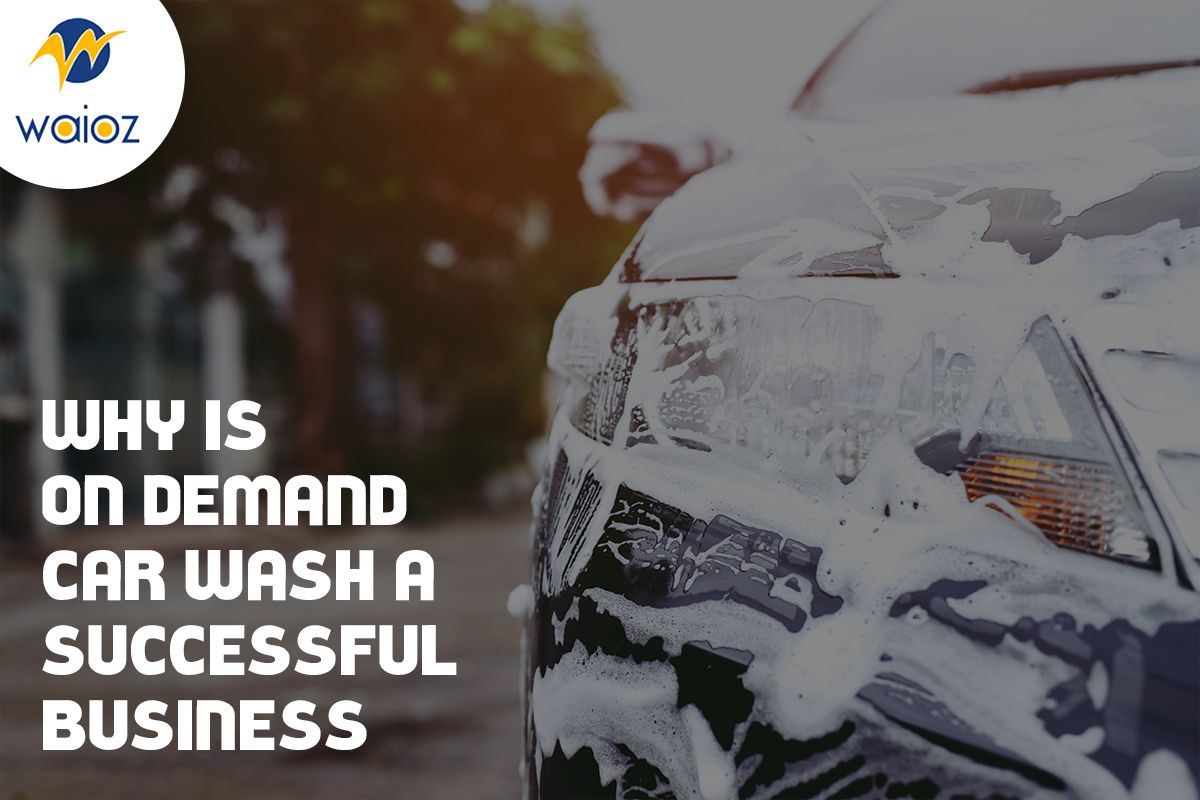 To gain more customers and to make themself a brand many car wash startups prefer to use on-demand apps. As per a recent survey, many customers spend nearly huge dollars to wash their cars.
Today's technology has made everyone depend on mobile phones. Apps are playing a huge role in enhancing the quality and quantity of time of people. Many companies prefer to shift On-demand services to retain clients and attract more customers.
There was a time when people were standing in a huge line to get a car wash at the last moment. On-demand app sorted out this issue. When you prefer to wash your car at the last moment, car wash apps come to mind. It is high time for entrepreneurs to invest in these on-demand car wash apps.
Market research
In the year 2020, On-demand car wash earned around 20 billion dollars in the markets. And it is expected to skyrocket in the middle of 2023.
A recent survey revealed that by the end of 2025 the market would double the standards and reach the pinnacle.
What Is an On-Demand Mobile Car Wash App?
In simple words, booking a car wash with a few clicks using an app is an On-Demand mobile car wash app. It highly reduces the unwanted hassle for an entrepreneur with bookings.
With an on-demand mobile car wash app, entrepreneurs can move around freely rather than being present physically. All he needs is an admin panel to monitor the activities done in his absence.
Advantages of On-Demand Mobile Car Wash App
Service at the doorstep
In today's world, people are ready to pay extra bucks if the services are available at their fingertips. Use this opportunity, and if the entrepreneur rightly decides to provide the service at the doorstep, he can indeed make a distinct place on the market. People would love your service and would refer many others to use it if it resolves the day today's hassle.
Evergreen Business
As an entrepreneur, you would love your business to grow in magnitude and if you think so then this On-Demand Mobile Car Wash App would bring in more customers as there are millions of cars in every part of the world. Every car needs to be cleaned at least once in 15 days. So to take a grip on this evergreen market, invest in the right platform.
Additional Service
With the right marketing, you can hit every customer. Becoming a brand and creating a special place in the minds of the customers should be the ultimate goal of every business. Apart from car wash, additional services like car detailing can elevate your business to the next level.
Wrapping Up
On-demand car wash apps are creating a buzz in the market as it benefits entrepreneurs and users. By reading this blog, you would get an idea of how beneficial this would turn into. Join us and multifold your earnings.