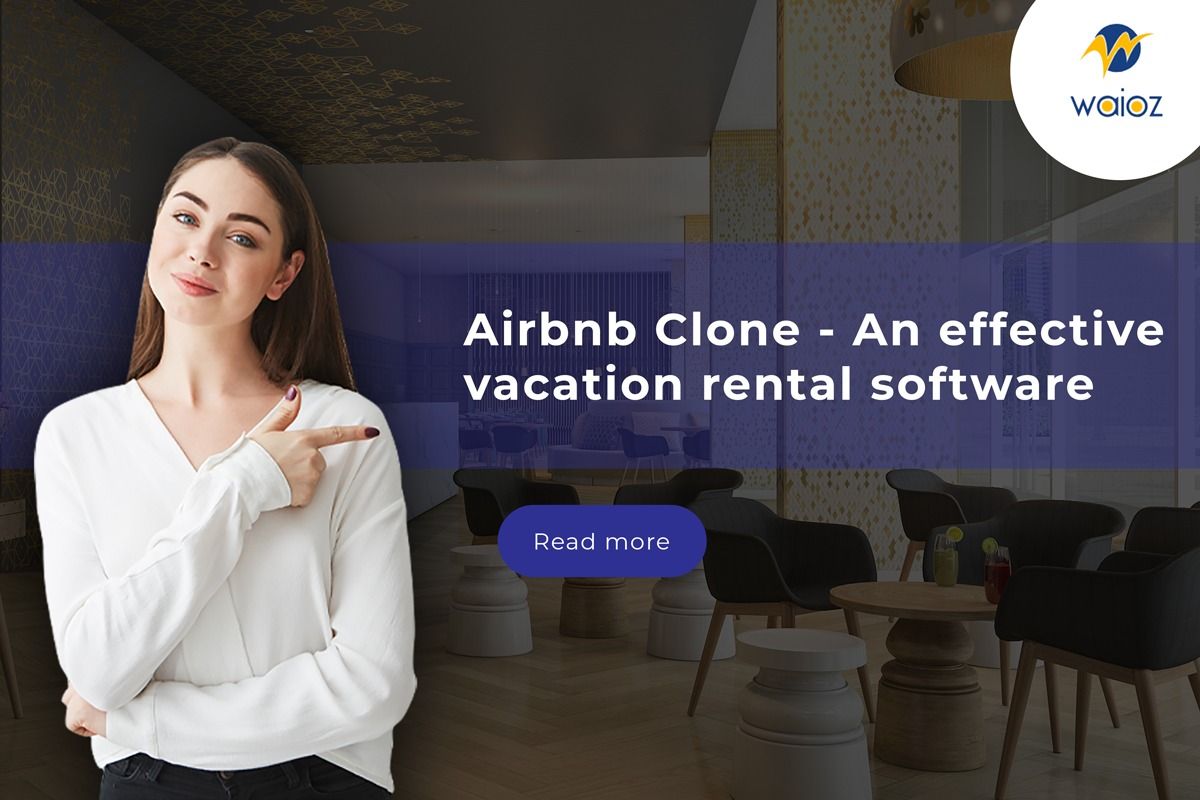 Airbnb Clone is a digital service marketplace that connects property owners or service providers with travelers, tourists, and service seekers. It is essentially software inspired by Airbnb, which has transformed the way vacation rental software is perceived. With its massive success in the property rental field, its functions extend toward other rental domains like boat rental, restaurant booking, office sharing, finding a parking lot and warehouse. Certain standout features make Airbnb clones the only way to start your digital venture into a rental aggregator setup.
Also Read:

How To Generate Revenue With Airbnb Clone?
Airbnb provides a complete user experience for a traveller as a rental management setup.
Do you have an extra space or an unused property that you are willing to let out on short-term or long-term rentals? This is essentially the business idea that Airbnb banked on. It enabled regular property owners to make money out of an industry dominated by dedicated hotels and BnBs. It essentially forms a travel community for guests and travellers who want to find a stay depending on their needs. Airbnb and Airbnb clone scripts have functions that can help guests filter and find the right stay. This rental management system can be incorporated in parking space rentals, office space rentals, wedding hall rentals, etc.
A traveller would like to experience the ways of life and local culture of the destination. Airbnb found this opportunity and enabled an "experience feature" that is rented out to travellers who would like to seek out such local experiences. Local guides and individuals can offer to host these experiences at their convenient time and batch strength. This is another system of rental management that can be replicated in course rentals, adventure activity rentals, etc.
Local cuisine and eateries are one of the key aspects in experiencing a culture fully. Finding a table at a popular restaurant can be a pain and a tedious process at popular travel destinations. Restaurants list their time slots and menu and table capacity, with a guest function to reserve tables and restaurant owners to track the bookings and be prepared in advance accordingly. This rental setup can be used in theme park booking, local attractions and event bookings, etc.
Rental management systems based on Airbnb clone scripts have come a long way with plenty of basic scripts available in the market. These scripts can save time and money and enable you to quickly set your online business and scale accordingly. Finding the right script is very important and there are few better options than Dwell - The best Airbnb Clone in the market. With a unique design, quality code, and functions that can help your product stand out there is very little you should do to look beyond. Contact WAIOZ for more information on how you can get your rental management business started.


https://waioz.com/blog/airbnb-clone