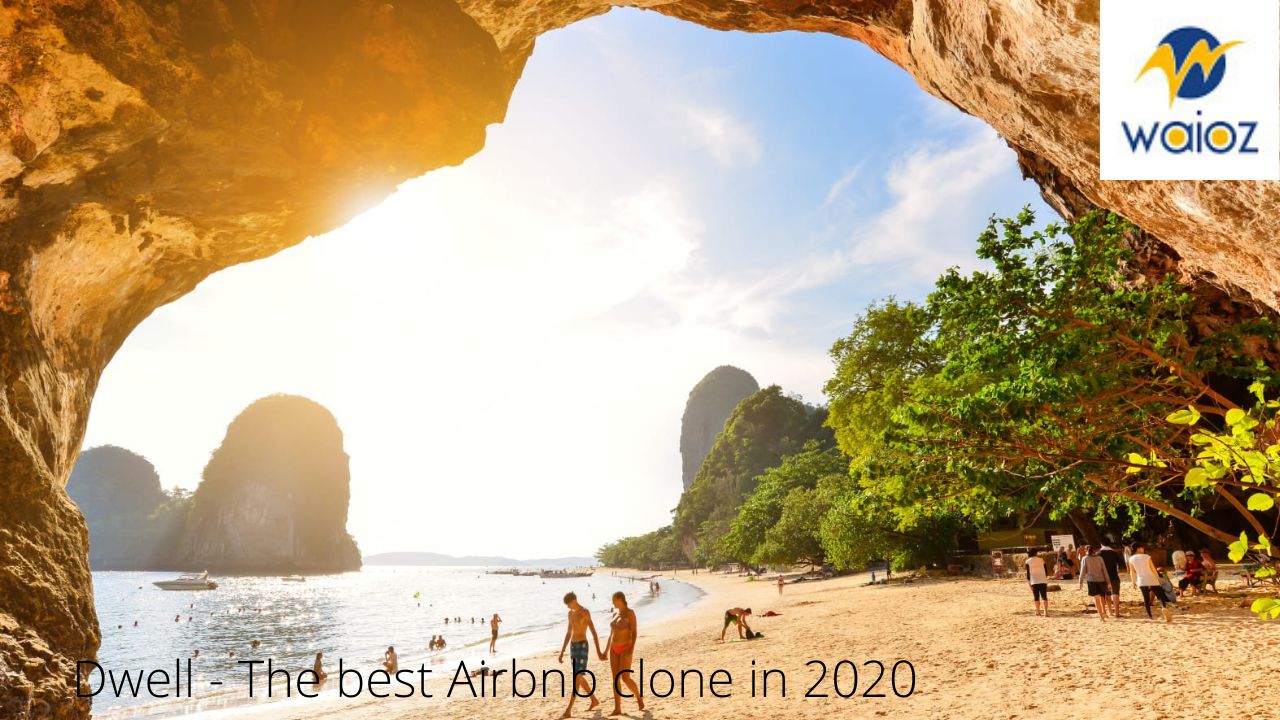 When it comes to online vacation rental management script, nothing quite beats the popularity and the usability of Airbnb. With a clean, simple, and powerful aggregator model, it connects the hosts and guests within the system to form a user-friendly interface. The raging success of this model prompted other businesses to explore and tap on the potential of Airbnb as a module.
Airbnb Clone Script is a software framework that is designed the way Airbnb as a portal is and works as an MVP for rental management business. Entrepreneurs look for these MVPs to accelerate their way to creating a seamless website model for their businesses to ensure they save time and money. With the software extending to mobile applications and web applications, these MVPs provide a quick reach in the market and easy to deploy and get into the marketing aspect of your business.
Features of Dwell
Dwell is a custom made Airbnb clone scripts that already stands out from the rest of the clone scripts in the market with its unique features. Unlike other clone scripts, this rental management software is design and developed by carefully picking up various features of prominent rental management software that are active in the market today.
The design is unique, modern, and are maintained with the utmost user-friendliness as possible. This essentially saves up on your "customization cost" to alter the design and have your website and app not look like an Airbnb Rip Off.
Apart from the usual features that are a staple in every Airbnb clone feature, dwell is powered with some key features that make this the best Airbnb clone script in the market.
Flexible Cancellation Slab:
Cancellation policies are usually a fixed pattern in every Airbnb Clone in the market. To alter it to suit your style, you have to customize it and pay up the hours required for the model. Dwell however has an admin-controlled cancellation policy alteration that is unique, well-rounded, and controlled to ensure all the metrics that surround a cancellation scenario.
Multi-Listing Calendar:
A host with multiple properties listed in the system is a major contributor to the success of your platform. Managing the booking of the multiple properties can get tedious to these hosts as you'll have to go to the individual property pages to see the details on the bookings. Dwell has however thought this through and created a view that can enable hosts to look and monitor booking in all their properties in a single view. This is a unique feature that can help the marketability of your product.
Custom Notification Alert:
As an admin, you can pick out individual users and a group of users to send out curated marketing notifications via email, SMS, and even app notification. This can be either suggested bookings, predictive travel itinerary, or even personalized coupon codes. Such aspects of the script can be effective in driving traffic to your application and help in maintaining the user pool and their interaction with the application.
Agent Module:
Dwell has a readymade agent module that can help users to add agents to help take care of their system. This can help get realtors on board and elevate your business plan to get multiple listings on board.
Various such customized features dwell offers that makes it easily the best Airbnb clone script in the market. To know more about how Dwell works, or get a free walkthrough session, you can contact us through our website or by sending an email to support@waioz.com