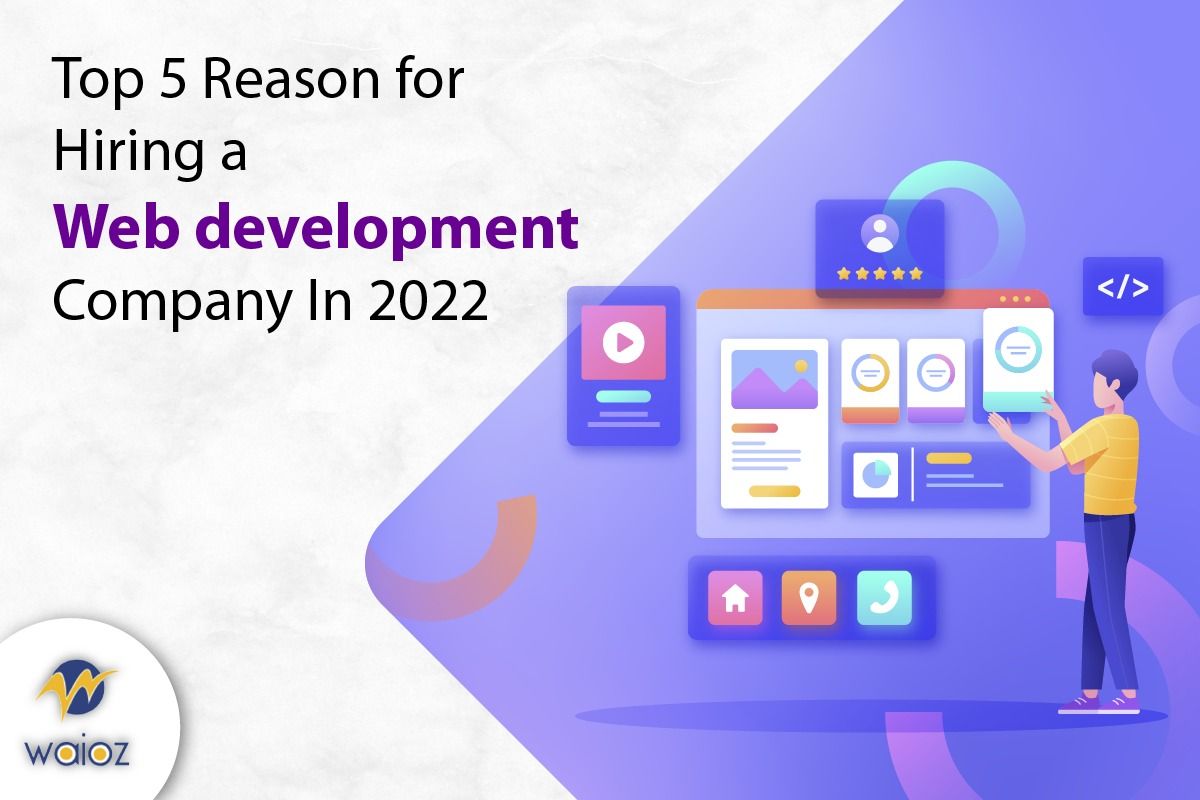 In this modern world, websites are the absolute need to build your online empire. An unsaid convenience is felt when we use a good website to represent ourselves individually. Tremendous joy is obtained while exploring eCommerce websites.
Website is like the face of your concern. Make it simple, elegant, and strong. The best option is to hire a web development firm to complete your work.
To make your work simple, We have listed the top 5 reasons to hire a web development company in 2022.
Perfect Timing
You being the seeker for a good website might have plenty of ideas or might be stuck up with no ideas to start it. In such a case a web development firm will suggest you with 'n' number of website designs and templates.
You can prefer the options listed by them or you can discuss with them the idea which you have for your website.
A market-ready website would save not only your money but it will help you to increase your sales.
If you think of not hiring a website development firm and doing it on your own could make you lose your potential customers.
Update
As we live in this technological world, we tend to look for better and better options. Technology keeps on updating and it allows the users to add multiple segments later on without any hassle.
A modern website can be built to keep yourself up in the growth curve. It can give tough competition to your competitor and can draw the attention of your potential clients.
A group of experienced developers can make your work easy. They know how the market is evolving. According to the taste of the users, a modern and trendy website can be built in a very short span.
Visibility
Today, it is easy to build a website. But have you ever thought that the entire world feels the same?. Even a small petty shop has its own website.
Even after building a successful website, if your website is not ranking on the first page of google then it is of no use.