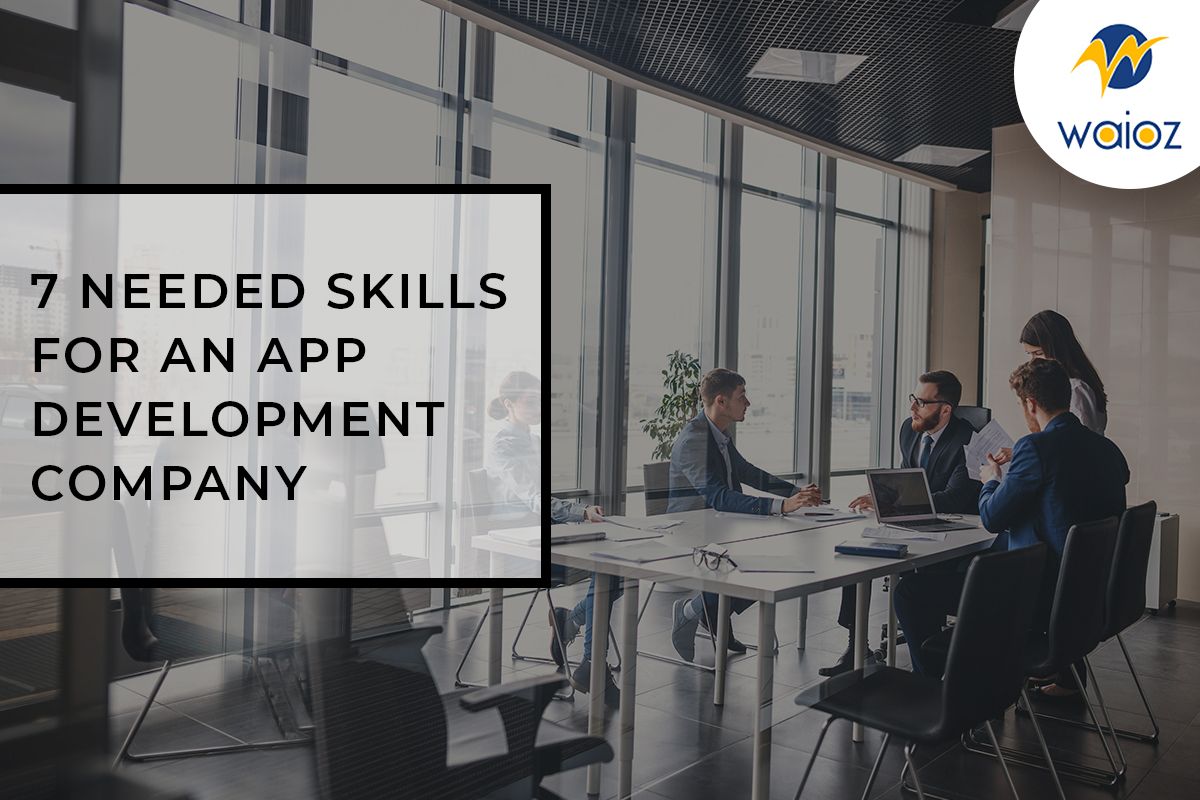 App development has taken the world to the next level and made us wonder at the unbelievable progress. In simple terms gadgets and apps have become the sixth finger of our hand. But to reach this technological advancement it has undergone so many processes.
People around the globe work tirelessly to develop apps, websites, and software. Mobile application developers spend days and nights developing a mobile apps. The primary role of an app development company is to create an app that would bring in more sales and attract more customers.
There are Nearly 5,000,000 apps available in the play store but only a few apps are being repeatedly downloaded and used by people. Now, this becomes a huge challenge for an app development company. If you are a freelancer or a mobile app developer or an association that deals with mobile app development then there are a few skills that you need to learn to make your app stand out.
Essential app development skills for your team
1. Agile methodologies and scrum
If you need to be a successful app development company then you need to implement agile development practices. In this fast-paced world, the mobile industry grows rapidly and there are so many technologies that come and go just like that but this agile methodology focuses on the entire product life cycle. Managing scrums to get the maximum output from the team is the most appreciable advantage of this agile technology.
2. Product management
If your app development company has very good project management then definitely you have crossed half the way to your goal. These project managers are the bridges between the client and the team. Effective communication has to be carried out by them and the proper work has to be obtained from the app development team and make them meet their client's vision and demands
3. User experience and interface
It is commonly referred to as UI and UX and now it plays a huge role in creating user satisfaction. Few app development companies overlook this phase and focus more on development. But to meet the trend and modern updates it is very important to have a UI and UX team. A good UX developer will elevate your app idea and take it to the customers in a presentable way.
4. Copywriter
A good copywriter will captivate the minds of the user while using the app. Imagine you have a great idea and you have built an app around it with not-so-good terms and in such cases, you may fail in this competitive market. Let the words penetrate the minds of the users and captivate them.
5. Business Analysis
The main role of a business analysis team is to gather requirements and needs from the client and map them to the project team. Many app development companies overlook this skill but it is a great idea to have a separate team to fill the gap after a deep research
6. Communication
This is the most important and needed skill which cannot be overlooked. In a scrum meeting, when discussing the methods, specifications, the vision of the client, and developers' issues, has to be clear and transparent. This skill will help you to sort out many issues.
7. Testing
Every mobile development team should have a strict testing methodology. Practicing Agile can speed up your process but at times it may result in losing the quality. A good tester will be able to find out the issues and errors. It is very important for app development companies to have a separate testing team to figure out and debug the errors.
Wrap Up
If you want to start an app development company, these above skills will help you establish yourself as a brand and make more business.
Our app development experts at WAIOZ with wide knowledge and experience will help you develop an app with ease and comfort.
To get the finest solution, have a word with our web development service for your upcoming projects. We provide the best of the best.
Phone Number : +91 73395 86637
Website: https://waioz.com/ios