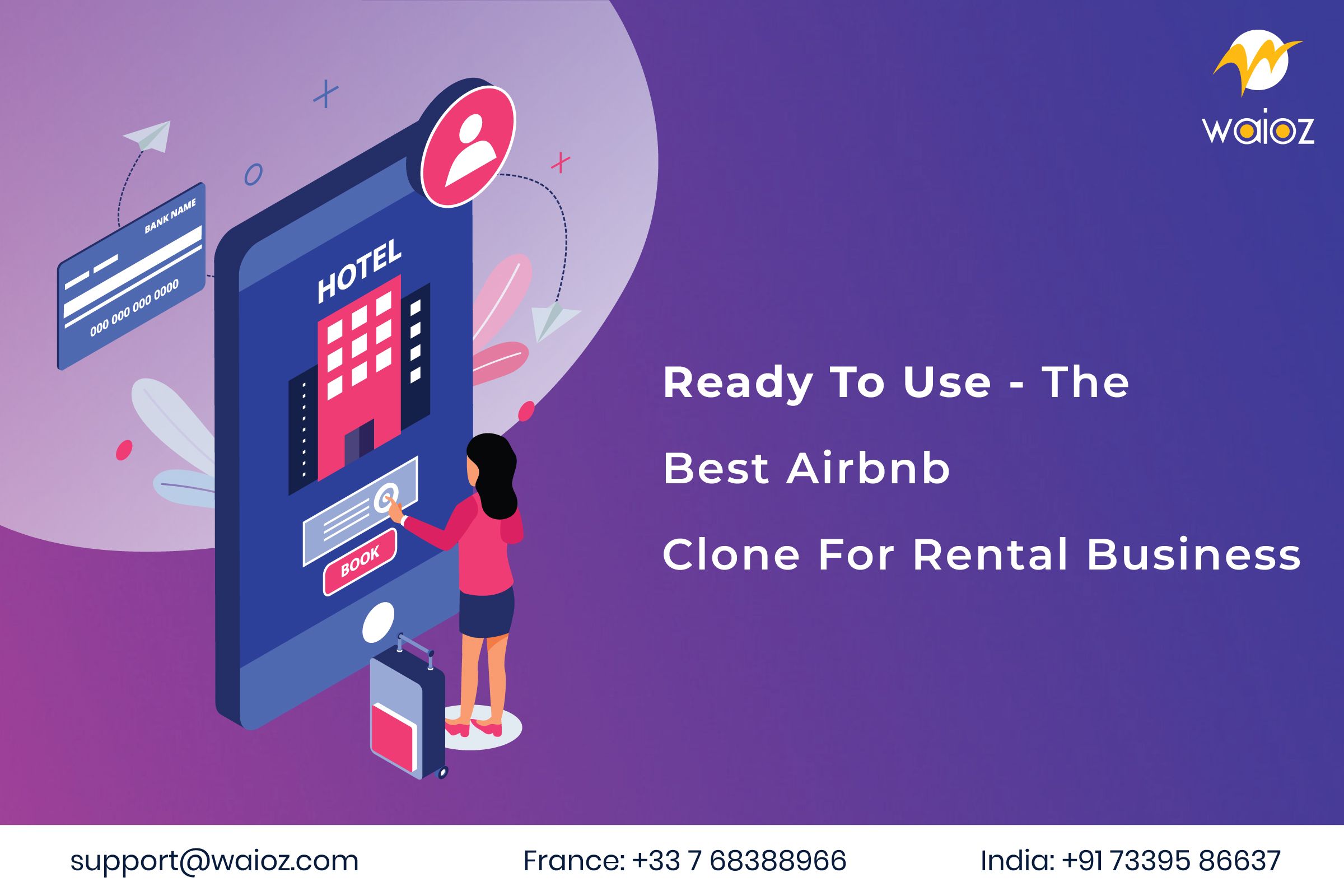 From the reliable report of iProperty Management, the total revenue from vacation rentals in the United States is projected to exceed $88 billion by 2023, exceeding 2019's global revenue. Inspired by the market rise of the vacation rental industry, many business aspirants wish to digitalise their own stamp. Airbnb, is one such vacation rental business site that stands top on the rental industry. Their growth inspires more entreprenuers to try their luck with it.
To be a part of the rental community or to start a business like Airbnb, get a top-rated Airbnb Clone.
The Airbnb clone is a clone software like Airbnb, that has core features and functionalities similar to Airbnb. Using an Airbnb clone script, the business owners can start a vacation rental business as Airbnb.
Ready To Use - The Best Airbnb Clone For Rental Business
Airbnb clone is the perfect software to start a rental business instantly. It is easily customizable, that anyone can incorporate their own business ideas as per market need.
There are many Airbnb clones on the online business market. The top-notch ones are defined with features, functionality, support, and services from the provider. Choose the required one for your business and hit the rental business area.
Standard Features In Airbnb Clone
A vacation rental script or Airbnb clone, mainly core deals with booking and listing functionalities. Standard features define the functions of the script. Here are the list of some,
Multiple Login :
The users can enter into the rental system with multiple login platforms seamlessly.
List the space :
The hosts of property of the space can list their own space easily without any hassle. Guests can easily view the listing, sort, manage and find out a booking space of their need and book it securely.
Advanced Filters :
The guest can search for the required listed space with advanced search filters.
Hassle-free Booking :
The guest book the listed space by viewing is absolutely. The list includes details like map view, description of the space, host details, pricing, and calendar details.
Multiple Payment Options :
While booking, the guest makes payment seamlessly with multiple payment options.
Working Process
In the rental system, users (host and guest) login to the system. The hosts of the properties list their space and guest book the space. The admin essentially in most cases aggregates the hosts and the guests and takes a percentage of the bookings as a service fee. This cops for a major business strategy in this day and age
Conclusion :
WAIOZ's Dwell is the best Airbnb clone to start a business on a rental platform. It is curated by analyzing the pain points of the people. Easily customizable, quick to approach, scalable are the key features.
It is more than your regular clone which just replicates the design and the functionality of Airbnb. Goes one step further and helps you stand out from the crowd with your designs and functions.