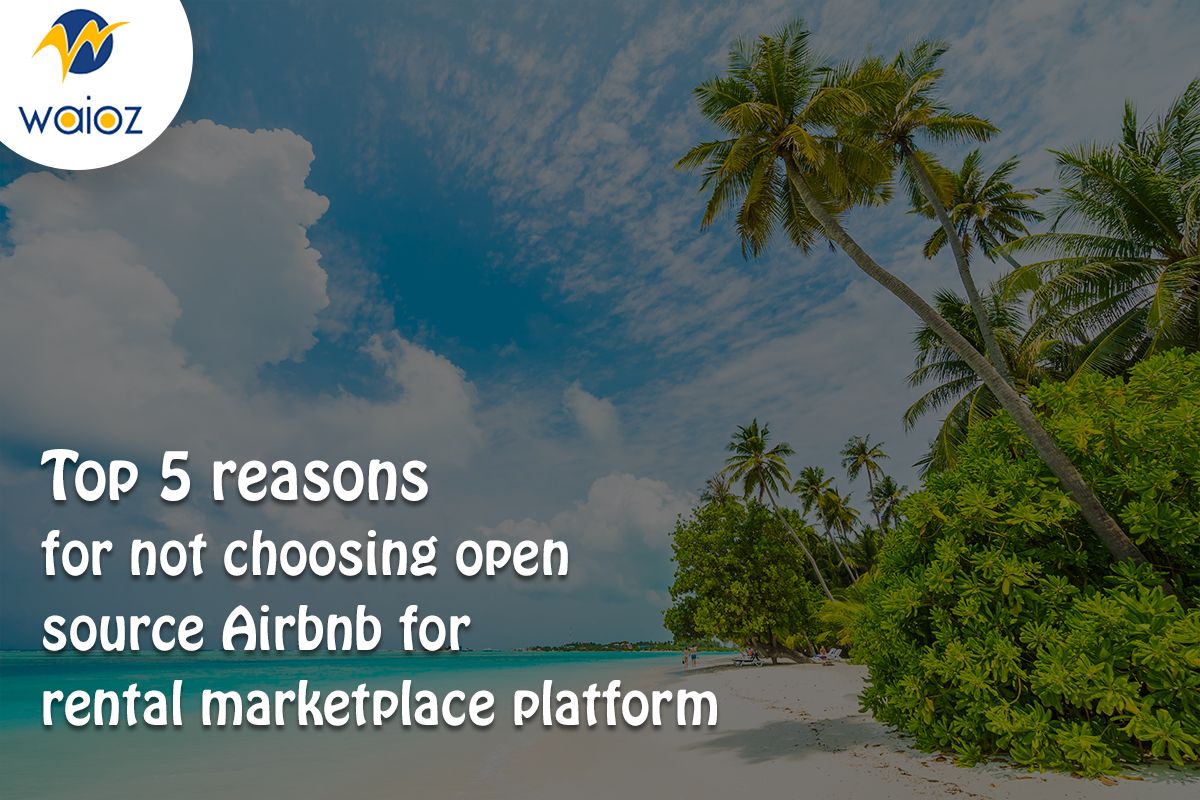 Have you ever wondered why many entrepreneurs prefer a proprietary Airbnb clone script rather than using the available open-source Airbnb?
With a few modifications in the code of the available open-source Airbnb, a rental marketplace can be built. But it has major limitations.
This blog lets you know the prime difficulties faced while using open-source Airbnb for rental marketplaces.
1. Difficult to customize
Every business and every entrepreneur has their own USP to sell their product. This is what makes them stand ahead in the competition.
In general, the software is developed after proper documentation. It becomes really hard to customize the available open-source Airbnb script. Without proper documentation, it is difficult to customize based on the needs of the clients.
Not all coders would be able to modify the codings and satisfy the demands of the client. Only an experienced coder would be able to figure out what is required to be done but it might take a hell lot of time.
It is rather easy to start from scratch and build it rather than spending time modifying the available codes.
2. Never Compromise with the quality.
The website or an app is the face of your company. It speaks about the organization and it represents the quality that you provide. Making a top-quality website attracts more customers and it would indirectly make them use the platform very often.
An open-source Airbnb clone script does not guarantee you the same result. It may cause sudden freezing or a sudden crash, taking too much time to load, unexpected power drain, and many other unsaid issues.
It is easy to overcome such issues if the application is built from scratch. It becomes the prime role of the developer to overcome such issues.
3. Lack of Technical support
As an entrepreneur, you always need technical support especially if you are running a business online. An online platform may crash at times or it may need an update over a period of time.
Having a major bug may cause your website to lose its stability and improper functioning.
Solutions for such issues cannot be provided by the internet. All that is needed is an experienced developer who can sort these issues rather than being dependent on the internet.
4. Breaching the trust.
The most important part of every successful business is the trust of the customers. It helps you to become a brand.
There is no security in an open-source code. The data fetched by the customers like username, password, email id, and bank details have to be preserved. These data must be stored in a proper, structured, and secured database.
Though the documentation provided by the open source may say that it provides security but in reality, there is no such guarantee.
To gain the trust of the customers and to turn into a big brand you need a waioz
5. Meeting the Standards
It is difficult to read each line of the code and find its errors. It is also difficult to understand the code and to justify if it follows the standard practice. Unit testing, functionality testing, usability testing, and debugging the errors are highly recommended before launching it into the platform.
Rather than spending time debugging the available source code, building a clean code from scratch is highly recommended. Trusting a team of highly professional developers would take your rental marketplace platform to the next level.