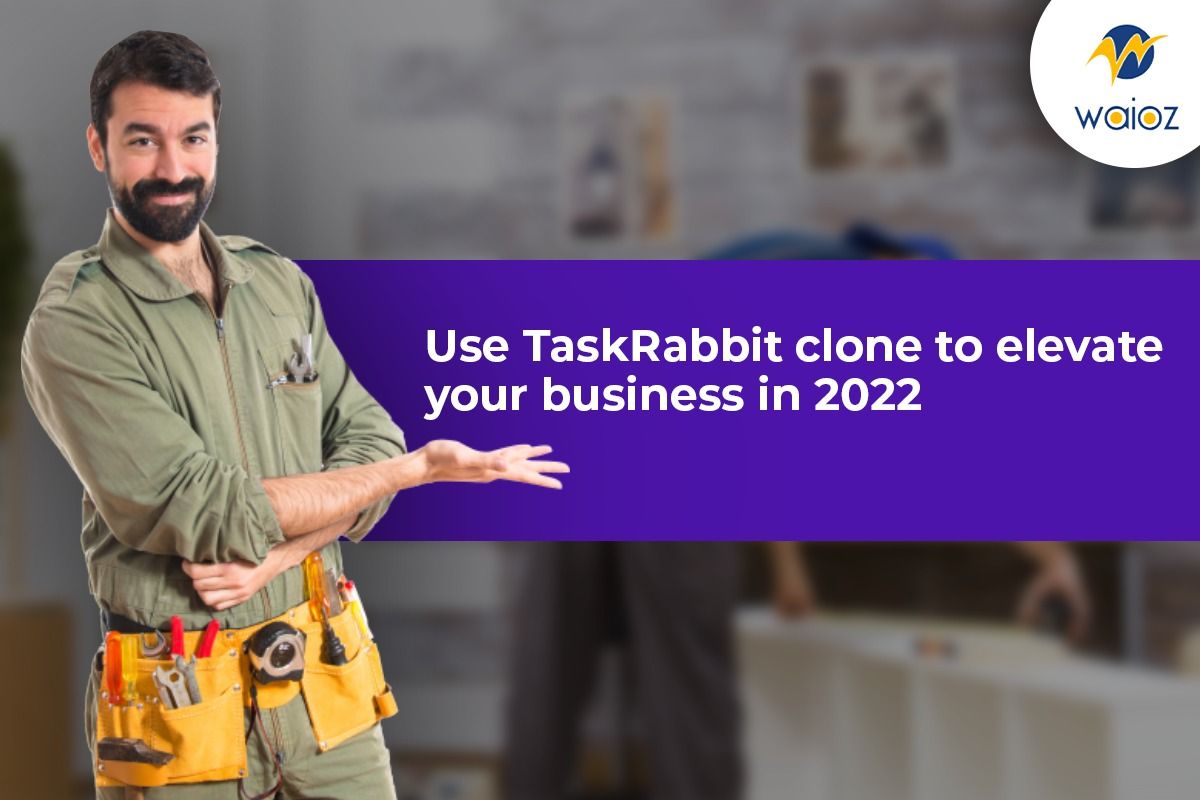 2022 started with a bang, with resolutions and new hopes. Every year is a new opportunity to learn and to grow. With the pandemic effect carrying on, business revenues may leap. If so, it is high time to shift and scale your business online. Smartphones, the advancement of technology, high-speed internet are in our favor to expand your growth and revenue.
A perfect time to strike:
Pandemic has thought many of us to work from the comfort of home. Instead of lamenting around the 9-5 job, many choose to work at their comfortable time. All that is needed, is just a platform that connects the need and the solution for it. As a customer, you need an instant solution and as an entrepreneur, you need to expand the customer base.
Why TaskRabbit clone?
Taskrabbit clone makes life super easy. It is developed with advanced technologies to meet the needs and to step into the online world. managing the services and the customers at your finger will help you to scale your business effectively.
How can this TaskRabbit clone be used effectively?
Taskrabbit clone can be widely used in various sectors like
Handyman services
Professional services
Delivery services
Laundry services
Grooming services
Care services
Apart from this, the taskrabbit clone can be customized to the needs. It can be widely used as on-demand handyman services app solution.
Handyman services:
Styling up your bedroom to maintain your faucet is highly essential to keep your home in peace. Lagging of any such issues can be easily corrected in no minutes with this on-demand handyman services app solution.
Professional services
The Business which expanded potentially during this pandemic is food delivery. From delivering veggies to delivering medicines are made comfortable with TaskRabbit clone services. All you need is to just to customize the app based on your needs and use it effectively.
Why is TaskRabbit clone a super cool investment?
To, believe it or not, TaskRabbit clone can be used in many forms. On-demand handyman services app solution is used widely in many parts of the world. It is the most loving service throughout the world. It stands out for its features. To name some
Dynamic Categories
A business is not restricted to one feature. One can easily expand their business and add multiple numbers of services to it. All this can be done at your fingertips in a few seconds. Witness this with waioz.
User management
Today security plays a very important role. Users and service providers need this facility. If they suspect any unwanted interruption, one can block them easily and stop them from using it.
Hassle-free
All that you need to finish your task is just one click away. Connecting with users is pretty simple. Within a few clicks, one can connect with the demands easily.
Additional features
If any additional work is needed by the client, an additional fee can be easily added to it and it can be reflected on the screen in a few clicks and seconds.
Analytics
Report generation is highly recommended to track your users and also your growth. Analytics can be generated and retrieved in a few seconds.
Multi language
The multi-language and multicurrency feature enables the users to use this application in any language and any part of the world. The multicurrency feature helps the users to pay through the currency of their choice
To take your on-demand service business to the next highest possible level TaskRabbit clone app jiffy would be the right option as it never fails to use the perfect TaskRabbit clone script.