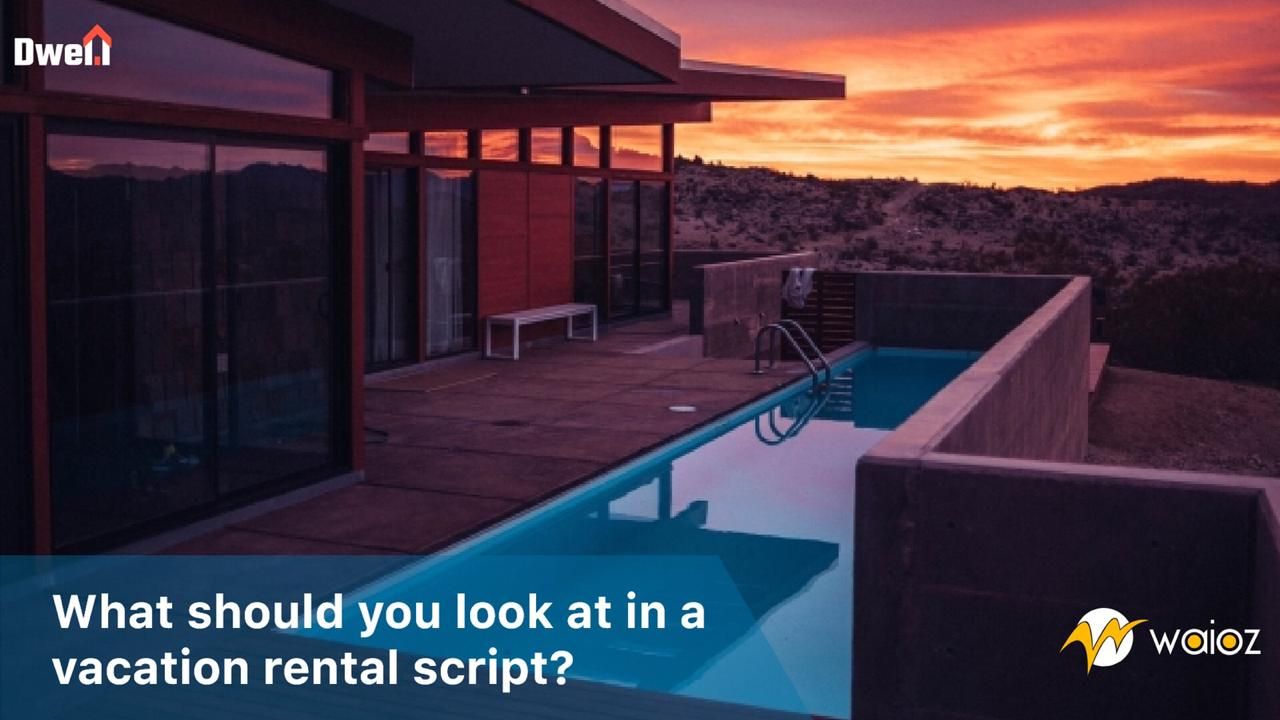 Vacation rentals are far and wide moving digital with the support of vacation rental script that complements the needs of property management. It automates and customizes controls required for managing the users (CRM), properties on the system, payment modules, currency conversion modules etc. These digital scripts are commonly called as airbnb clones as it derives itself from the success of airbnb. To ensure mobile compatibility and ease on the search engine optimization these vacation rental management scripts are equipped with handling capacity.
Be it an enterprise real estate firm or be it startup entrepreneurs, starting your own digital presence can be a tedious and a tiresome process. The need to look out for a script that is both professional and user-friendly and is powered by an effective and fast back end is the key. With a proper script, a business can generate revenue up to $100 million a year.
With vacation rentals taking up huge accounts in tourism and travel industry, what are the ideal points that one should look for in a vacation rental script.
Property Management System
One of the main pointers that define a vacation rental script is the effective module of property management portal. Giving individuals a portal to tweak the pictures, pricing structure management, availability of the property, location of the property mapped on Google maps, details on accommodations etc.
Booking Portal
When a user looks out to book a property through a vacation rental management script, the search and filter algorithm has to clean, easy to use and effective. With Google auto suggestion enabled in recognizing the place, and map view of the properties adds up to the credibility of your website. If your website garners interaction system via chat between the property host and the guest post booking, you have an edge over other competitors.
The payment gateway has to global and supportive over most countries across the world. The currency conversion has to be automated and should change to the currency code as per the location from which the info is being searched.
CRM
As an admin, a complete control and mandate over the system is necessary and vital with any airbnb clone. Be it management and editing of the properties or user management or the type of properties and sub types that each property falls under is also managed from the admin portal.
All the payment gateway settings, SMS portal settings, email settings etc. are managed from the admin end.
Customizability
Apart from the above standard points, the ability of a vacation rental script to support and house customized changes according to each user are very important in making the script successful. This is primarily what will make your airbnb clone module stand out from your competitors.
Dwell is designed by looking and analysing at these points and ensuring it ticks all the criteria that constitute a very good vacation rental script. With unique design, easy portal navigation, ease in managing systems, SEO friendly tags it should be your go to place for building a vacation rental system. Contact us to more about how works dwell and how it can keep your revenue ticking.