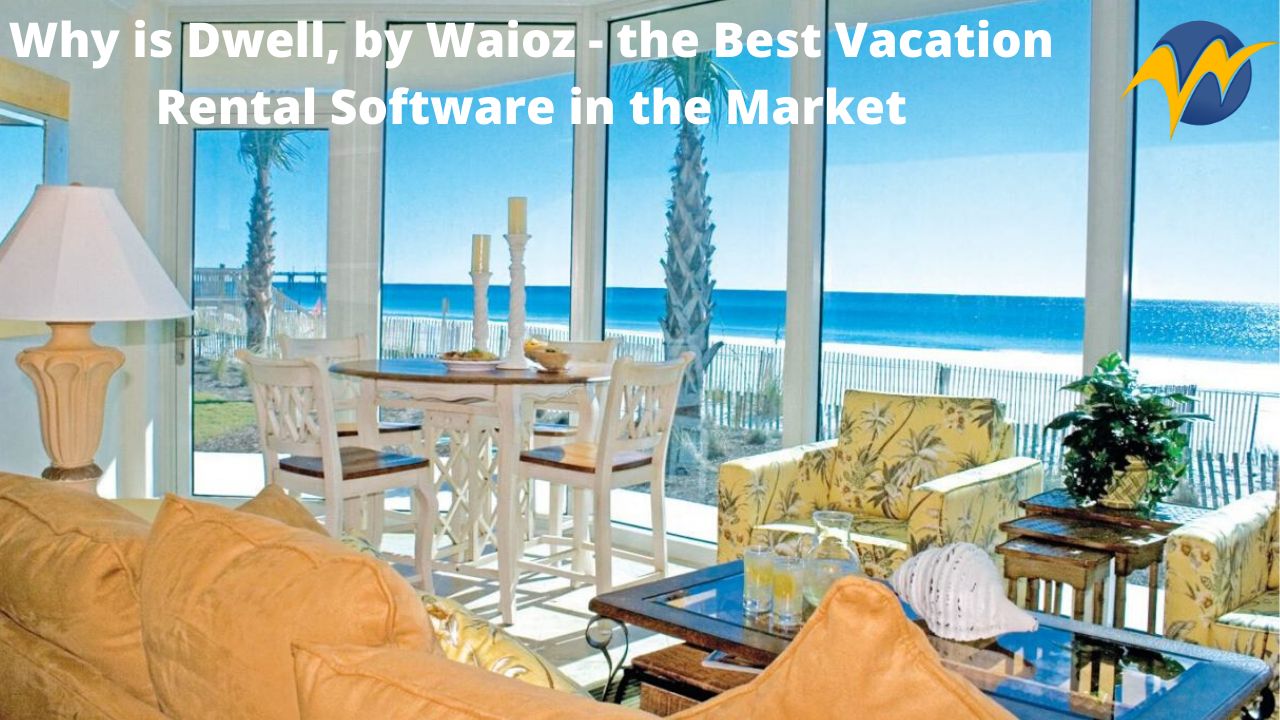 The pandemic situation of COVID 19, has brought in a sanction on global travels during the early part of 2020. With lockdown lifting across the world and people recovering at a much healthier pace, normal service is expected to resume and take control in the second half of 2020. This will have a greater impact on how the world approaches tourism. People looking to take vacations off in local destinations. Many offbeat locations are expected to be discovered and promoted on Instagram and Facebook.
The locations being relatively new to tourism, the aspect of vacation rentals and hotels would be untapped and unexplored. This is has a huge market potential and to invest in new buildings and new rental stays can become expensive and not very feasible. Which is where the model of rental homes are expected to make inroads and are expected to break the monotony of hotel stays. To tap such a market, you would need an effective rental management script or an Airbnb clone script to support your business plan.
To design and develop a fresh vacation rental software, it will take time to try it, test it, and perfect it. Which is why you have to look into the options of ready-made Airbnb Clone Scripts that acts like a perfect MVP to build your rental management platform on. However, there are a few Airbnb clones in the market. How do you choose your perfect clone? Why should you seriously consider WAIOZ's Dwell as your choice?
An Overview of Dwell, Waioz's Very own Airbnb Clone Script
Before the product team at WAIOZ set out to begin the development work with their very own Airbnb clone, the team conducted an extensive market research. The research included the qualms of rental management business owners, limitations of Airbnb clones in the market and scalability issues of the product.
The team has run through various brainstorming sessions came up with the idea of looking beyond just Airbnb for its MVP. Coming up with unique designs, combining features of other rental management platforms like VRBO, booking.com, etc and incorporating some of our own ideas where we find the limitation. With the vision of helping our clients stand out from the market monotony, WAIOZ set-out to deliver what is a world-class, unique, and state of the art Airbnb clone that doesn't look anything like Airbnb.
Design Aspect:
The biggest concern that we find with the Airbnb clones across the market, for that matter any clone is that they all replicate the parent model. Right from the layouts, designs to the color pattern to UI, nothing changes. WAIOZ wanted to risk changing it, created, and worked on its own design layout, keeping it fresh, trendy, and in context. If you look to buy the product, you essentially don't have to spend more money to make your product not be a doppelgänger to Airbnb.
Agent Section:
The most potent section of any vacation rentals is that it should be equipped for agents to access, add, and manage properties that are in the system. This feature is a predominant one in many European and American vacation rental market. However, Airbnb doesn't cater to this concept. Which intern means, most Airbnb clones also don't have it in them. WAIOZ identified this as something that will help your rental management platform and can act as a marketing aid to get traction on your platform.
Code Clutter:
The problem with almost 90% of the Airbnb clones in the market is that they are written and designed for selling it to many clients. Which would mean, they have needless inputs like theme change, language files, currency management, that one wouldn't essentially need in their platform. This essentially creates a code clutter and occupies a needless space and time, in the name of features. WAIOZ offers multi-language support and multi-currency support only to the clients in need, keeping the code clean and smooth.
Scalability and Optimization
One of the most overused words in the market is optimized product development. But it is actually a rarity to it being actually effectively implemented in the product. The product when scaled to a larger data, there has to be logical reasoning to fetch the data. This is how one truly optimizes the product. WAIOZ and dwell ensures to deliver an optimized product, by deploying logic nodes to fetch the data quickly and effectively when scaled to a larger data pool. Ensuring the speed and user-friendliness isn't compromised.
These are a few pointers amongst many others as to why Dwell stands out as the best Airbnb Clone in the market. To know more about the product, feel free to contact us, and schedule a demo session with us.