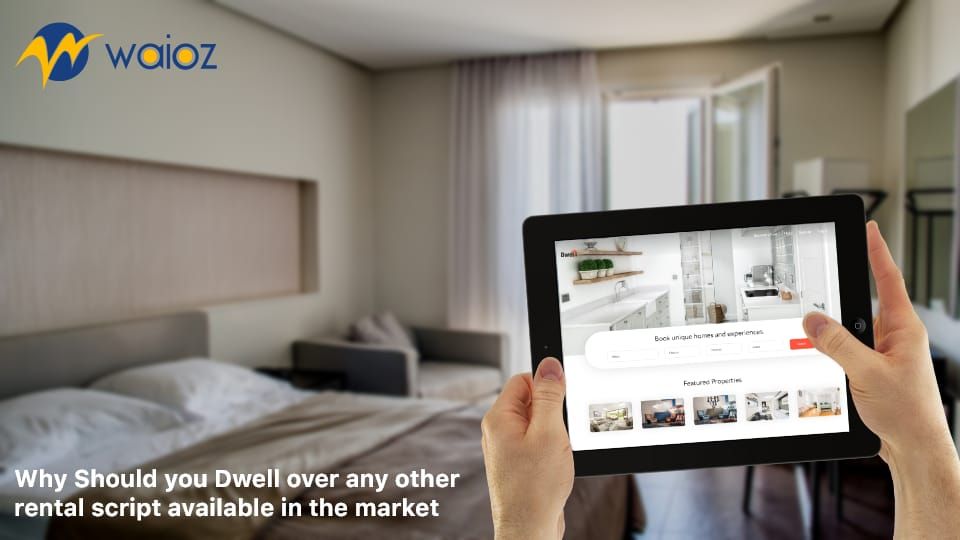 With aggregator model businesses getting extremely popular, you find a lot more online business thriving over with on demand platforms or rental management platforms. It all started with the success of Airbnb, a large sections of online business shifted to rental management setup. Be it rentals of properties, limousines, boats and yachts or spaces, you find online rental management websites that brings together the owners of these items and renters of such services.
With increase in demand for such websites and application, the market grew for readymade scripts that act as the base to build your rental management software's. These bases MVP (minimum viable products) are also addressed as rental script or airbnb clones.
Identifying this increase in market demands, many companies also came up with their own rental script with their own ideas or takeaways. Identifying ideal rental script for your needs becomes very confusing and tedious with the current market climate. Hence it becomes imperative to have a study on how you choose the correct rental script partner for your online business.
One of the key filtering aspects of choosing your rental management scripts or airbnb clone is tech stack used to develop the script on. Some scripts are developed on PHP Laravel , some on NodeJS, some on Python, some on Ruby on Rails etc. Each language has its own advantage and development difficulties. Achieving right harmony is key to bringing in the effectiveness of the rental script. Many identify NodeJS as the faster and the sought after language code at the moment.
Companies that deploy NodeJS as the backend scripts can be found on all prominent sites across the globe. From Netflix, to Uber, to Linkedin, to PayPal a huge set of companies deploy nodeJS as they believe in its distinct advantage over PHP versions.
At WAIOZ, we have developed the backend of our script by using nodeJS and coupling them with GraphQL to deliver desirable optimized results that ensures scalability and effectiveness of the application.
As for the front end, the current stigma of trend demands the applications to deploy either ReactJS or Angular 7 as the front end portal. Both have their unique features and distinct advantages in the market. You can find more information about frontend development choices on a previous blog written by WAIOZ.
WAIOZ chose Angular 7 as the front end stack to develop the airbnb clone product. We have gone one step beyond by using careful optimization logics to improve on page load speed, page size, load balancing to ensure the speed doesn't drop off with high load of data ensuring scalability is maintained in our rental script.
To know more on the effectiveness of the airbnb clone script developed by WAIOZ, consult with us. We offer complimentary consultation on how you can deploy your online rental business and advice on what you need and don't need in your script based on our knowledge of the market.