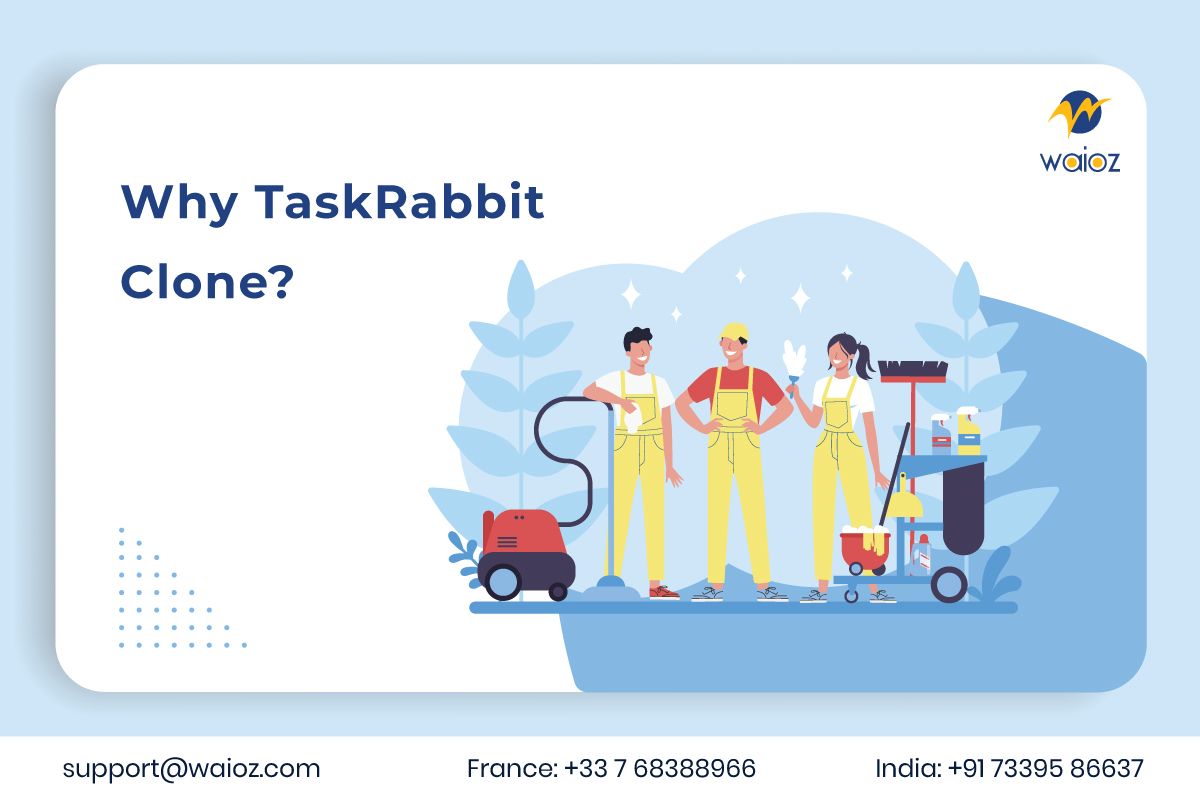 TaskRabbit is a 2008 founded unicorn in online handyman works. An American startup that matches laborers willing to do freelancing works, allowing consumers to find immediate help with everyday tasks, including cleaning, moving, delivery and handyman work. It helps to find labours in and around customers geolocation. The TaskRabbit, idea to innovation was founded by Leah
Founded when she had no time to buy dog food, basing it on the idea of "neighbours helping neighbours".
Due to the spread of the pandemic and importance of maintaining social distancing, people found online handyman applications reliable and convenient. In the American market, the household chores are easily handled with this TaskRabbit. The fund's that were invested in on demand applications increased drastically. Understanding the upwards inclined growth graph of TaskRabbit, we see so many entrepreneurs and companies trying to explore the world of digital service providers. If you are one such business owner, then you should look at TaskRabbit Clone.
Why TaskRabbit Clone?
TaskRabbit clone is similar to Taskrabbit that interfaces both service providers and customers together for a processing fee. A TaskRabbit clone helps to start business instantly on the online platform. It is purely customisable, scalable and accessible to the budding entrepreneurs. With these applications one doesn't have to be tech savvy to make it an easy money minting market.
What TaskRabbit Clone?
TaskRabbit clone is a best web & mobile based online handyman script and it has all the core features of TaskRabbit. With high-end technologies and latest features the TaskRabbit clone provides the perfect solution to on demand services. The TaskRabbit clone includes all functionalities that help an admin run the online business seamlessly. With the best support and app solution, business owners can stand out in the business market among the competitors.
How To Approach A TaskRabbit Clone?
In an online platform, one can search for TaskRabbit clone easily by following these points,
Search Engine: The search terms like "TaskRabbit clone" or "TaskRabbit Clone Script" can easily bring a list of the required clone script in the search engine. The google like search engine lists out a number of results,which a user can go through and pick the best one .
Clone Script Directories: Sites like clone script directories are especially available for clone scripts and bring the best clone scripts to the limelight.
Word Of Mouth: Realtime reviews and reference are trustworthy than internet ones.
Direct Approach: Jiffy is the best TaskRabbit clone from Waioz. The best-working and market -fit product, cost-effective TaskRabbit clone for your business.